Case Study – Predator Control
Background
Coyotes, Cross-Breed Wild Dogs, Bobcats and Foxes wreak havoc on Texas wildlife ranches. Ranchers have nightmares about seeing Vultures flying over their wildlife investment.
To maintain a Wildlife Management Agricultural Tax Exemption under the Texas Tax Code §23.51(7)(A), Ranchers must document and follow at least three of the seven following management practices:
Habitat Control
Erosion Control
Predator Control
Providing Supplemental Water
Providing Supplemental Food
Providing Shelters
Conducting Wildlife Census Counts
Problem
While not strictly nocturnal, Coyotes, Bobcats and other predators species do not announce their plans to dine on a racher's expensive exotic game. These predators may be observed during the day, but are generally more active after sunset and at night.
Ranchers manage Ranches. While the minimum acreage requirement for an Agricultural Exemption is 10 to 15 acres, most all ranches operate with a minimum of 200 acres. Ranchers and Professional Hunters cannot effectively cover the perimeter of a 200-acre tract of land at night using ground based night-vision or thermal-vision rifle scopes.
Solution
Lone Star ISR Pilots flying Drones at 15 miles per hour with a Thermography (Thermal) Camera Payload can easily fly the 2.6 mile long perimeter of a 300-acre tract of land in 14 minutes.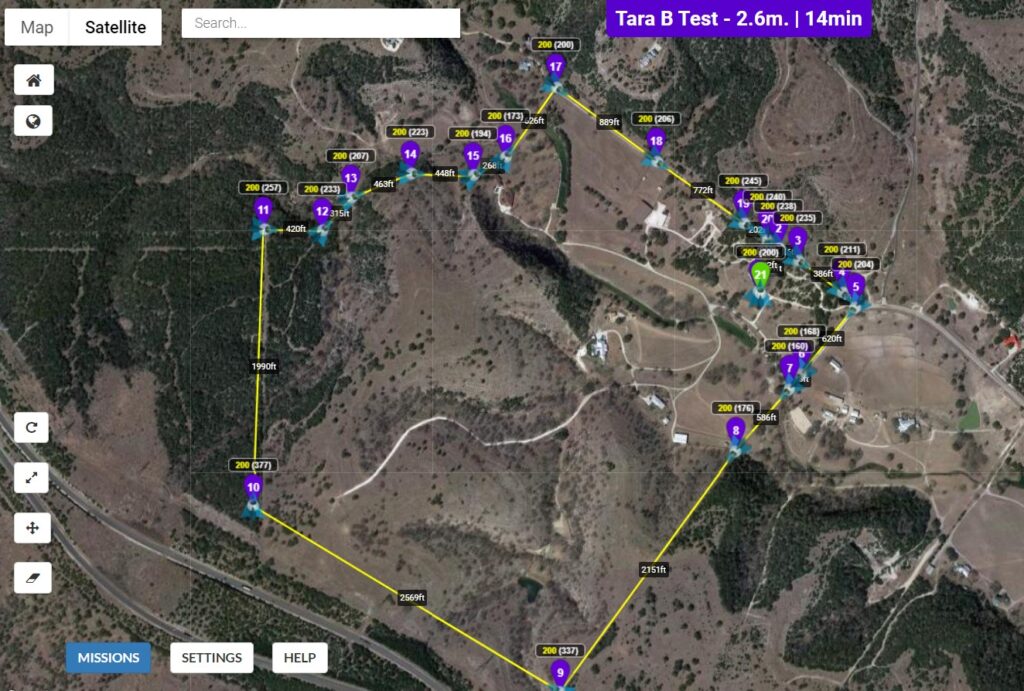 Additionally, while flying inside the ranch's property line, the Thermography Payload Camera looks over both sides of the fenceline for the predators. Knowing where the predators may cross on to the property is half the battle.
Result
I.S.R. is the collection of Intelligence, using Surveillance technology, performed remotely using Reconnaissance aircraft. Lone Star ISR Pilots are able to analyze where predators come from, working jointly with the Professional Hunters and Ranchers where to stage to eliminate the predator when they cross into the ranch boundary.